Scott Schwendiman, MD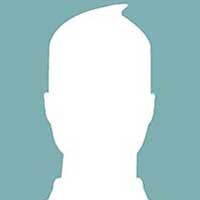 Practice Name: Momentum Medical Group of Idaho

Specialty: Family Medicine

Address: 8854 W. Emerald St.

City / Zip: Boise, ID 83704
Practice
Location
8854 W. Emerald St.
Boise, ID 83704
Physician
Biography
Dr. Scott Schwendiman began practicing medicine in the Treasure Valley in 2001. He attended Creighton University School of Medicine 1995-1999, and completed his family medicine residency at St. Joseph Hospital-Creighton University Medical Center in 2001. His final year of residency, he was House Staff President of nearly 200 resident physicians.
Since 2001, Dr. Schwendiman has delighted in providing comprehensive family medical care to thousands of individuals in southwest Idaho, eastern Oregon, and northern Nevada. Initially intending to pursue an obstetrical residency, he switched to family medicine so that he could continue treating the whole family, especially children. He has been awarded Patient Choice awards for patient satisfaction.
His approach to his patient care is to treat others with the same compassion and dedication he would want his own family to be treated with. He enjoys the long term relationships that come with primary care and is dedicated to disease prevention and the promotion of healthy living.
For nearly 20 years, Dr. Schwendiman has been an avid runner, cyclist, and enjoys the outdoors. He loves his family and is married with four children. He also enjoys growing blueberries and apples, baking bread, recreational reading, and is a Tolkien and Star Wars enthusiast.
His areas of extensive experience include skin disease, pediatrics, diabetes, and women's health.